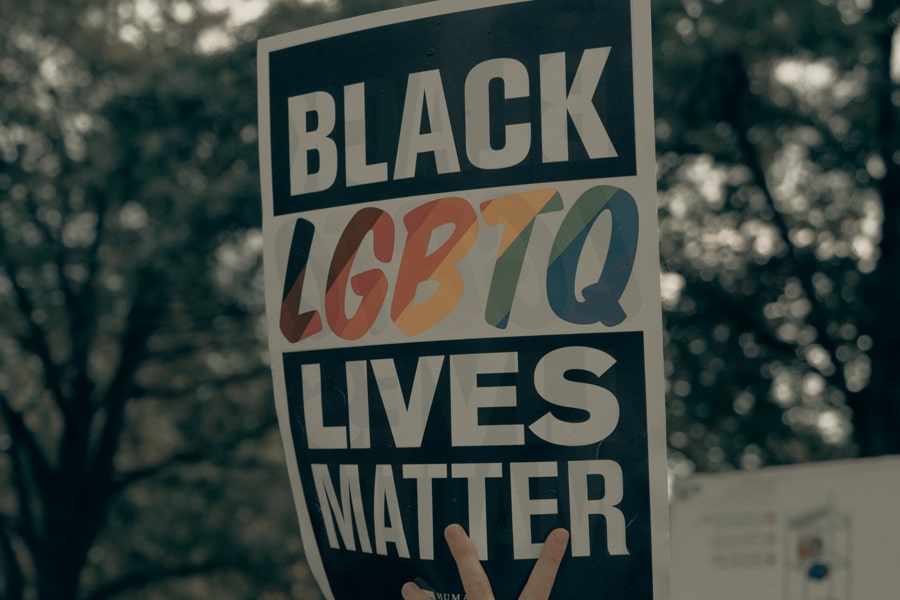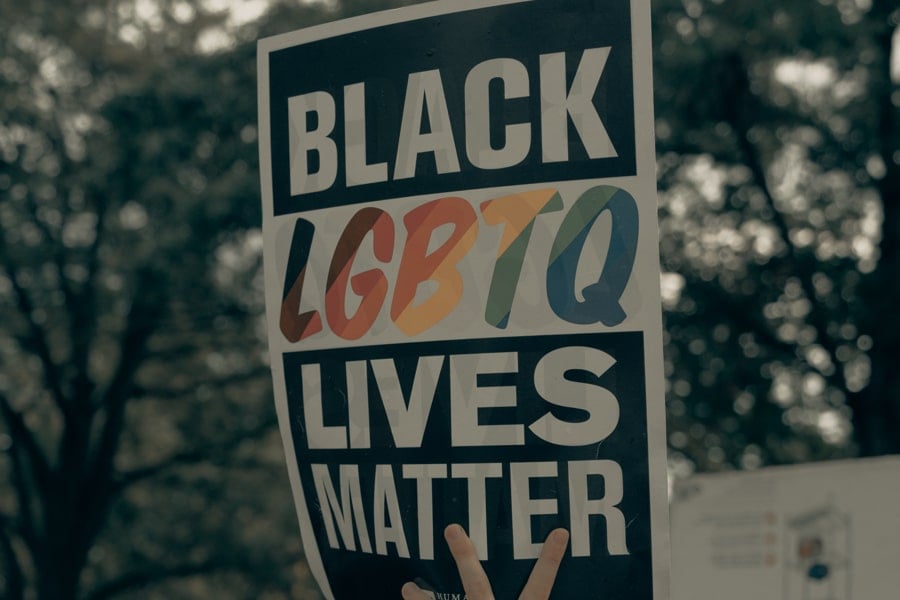 Written by Elle Windsor (she/her)
(First published in June 2020)
Trigger Warning: descriptions of racist abuse, police brutality, death, descriptions of violence

...
Last week I was shaken along with everyone else by the death of George Floyd at the hands of a white police officer. I still am. A man died with a police officer's knee on his neck squeezing the air out his body for almost eight minutes. It's sickening that this is not an unfamiliar story.
I am angry with the system we live in and the people that propagate it. I am heartbroken at the pain and apathy and I am watching events unfurl in the states with so much fear. It feels like we're on the brink of a seismic change, but also at the same time that we've all been here before, and nothing has changed. We have an ever growing list of innocent black lives lost to institutionalized violence, and a boiling pot of righteous anger now resulting in violent uprising and the cruelty in a neofascist regime laid bare.
The world is watching. More than watching, actually. It's mollifying to see such a response. People are engaging with this, they're talking about it, they're using the language of social justice. It feels important, like something just might, this time, be done.
But as always when it comes to issues of race, there's a frustrating reaction by white moderates.
"They can't understand the language of the unheard because they live in a world that amplifies their voices over others."
Now, I'm not really concerned with the virulent racists. I don't mean I don't care about them, I mean I'm not trying to reach them, I'm not surprised by them. I'm not concerned with the right-wing extremists either – the conservatives and the brexiteers. I'm not even concerned with cishet positivists clutching pearls over property damage, making sweet appeals for love and peace and tolerance and insisting this is a non-issue all being blown out of proportion. I wish they'd acquire a fucking sense of nuance but I don't expect a lot from them. They can't understand the language of the unheard because they live in a world that amplifies their voices over others. I am horrified by the silence and complicities of white gays.
Now I'm not going to detail the fact that it wasn't the protesters that initiated the violence it was the police – countless videos have already shown this and I'm sick of looking at it. I'm not even going to go into why looting is a legitimate form of protest in a capitalist society even though it is.
I want to speak diaspora to diaspora, quite simply and explain why supporting the Black lives matter movement should be the duty of every LGBT+ person, especially if you intend on celebrating Pride at all this June.
In 1969 New York Police stormed into the Stonewall Inn, an inclusive LGBT+ bar in Greenwich Village without a warrant and began making arrests, they used brutal force in clearing the space and left people handcuffed in the street. A crowd of people grew as those handcuffed pleaded for help and an out-and-out riot ensued. The crowd began hurling objects at the officers who barricaded themselves inside. The crowd responded to this by setting the barricade on fire.
There followed six days of violent demonstrations. There were weapons, fires, fights, screaming – people got hurt! Cars were smashed, parking meters uprooted and used as battering rams. Shit was real. And as is happening right now, the police responded with escalating force. Protestors were not just arrested but beaten too, no one was killed but plenty were injured. And it was extraordinary. We had done something incredible – we had made ourselves unignorable.
The Stonewall Inn had been a safe space in a world that contained so few, and to have it invaded and cleared was the final straw for an oppressed community. Enough was enough it was clear that passive non-threatening strategies were not going to work, so instead we fought back. And it worked. The Stonewall Riots took the LGBT+ rights movement out of the shadows
A year later, on the anniversary of the riot's first night the LGBT= community in New York held a march through the streets. No music, no floats, no body glitter or luminous thongs just a political statement; we were not going into hiding again.
So, what we know as a Pride had a violent inception. Those riots are widely held as the catalyst for the rest of movement in the west. For any gay person to look down on BLM protesters for choosing to organise in a non-peaceable way, shows a blatant disregard for our own history.
The stonewall uprising was vital, it was five nights of riots and it wasn't about marriage equality or anything like that. It was about police brutality. It was about systemic abuse and the methodical eradication of our spaces and communities. That's what we need to understand. We can't condemn these riots when they are fighting a parallel fight.
"...despite the whitewashing of the events, Stonewall was led by trans women of colour."
Another important point is despite the whitewashing of the events, Stonewall was led by trans women of colour. Marsha P. Johnson was a regular at Stonewall Inn as it was one of the first LGBT+ spaces to admit trans women or drag queens. The specifics of her actions have been debated but if anyone was the first to throw a brick at a cop, it was her.
Pride Month is made possible by Black activism. We should always have that in mind. But it's especially relevant now that we are going into Pride Month in the context of fresh riots and protests by the Black Lives Matter movement. We need to know our history. We need to acknowledge that any victim of structural police violence is an ally of ours. They hate us too.
On Saturday I'll be joining my – predominantly white – town to take a knee in our town square in solidarity with the protesters in the US. I'm a mixed race white-passing lesbian and I have more feelings than I can possibly express to you in a single blog post. I'm tired. I'm tired but I'm ready.
This pride month we can't forget where the party started. We can't forget how our more comfortable lives are held up by a long history of oppression and violence, and how equally violent uprising was the thing that moved change forward.