What we're focussing on in 2020
FIghting for rights of LGBTIQA+ refugees
Pushing for Trans inclusion
Advocating for LGBTIQA+ inclusive education in schools
Tackling domestic violence & homelessness in the LGBTIQA+ community
Fighting for PrEP via the NHS for everyone that needs it
Comprehensive response to the Government's Gender Recognition Act reform consultation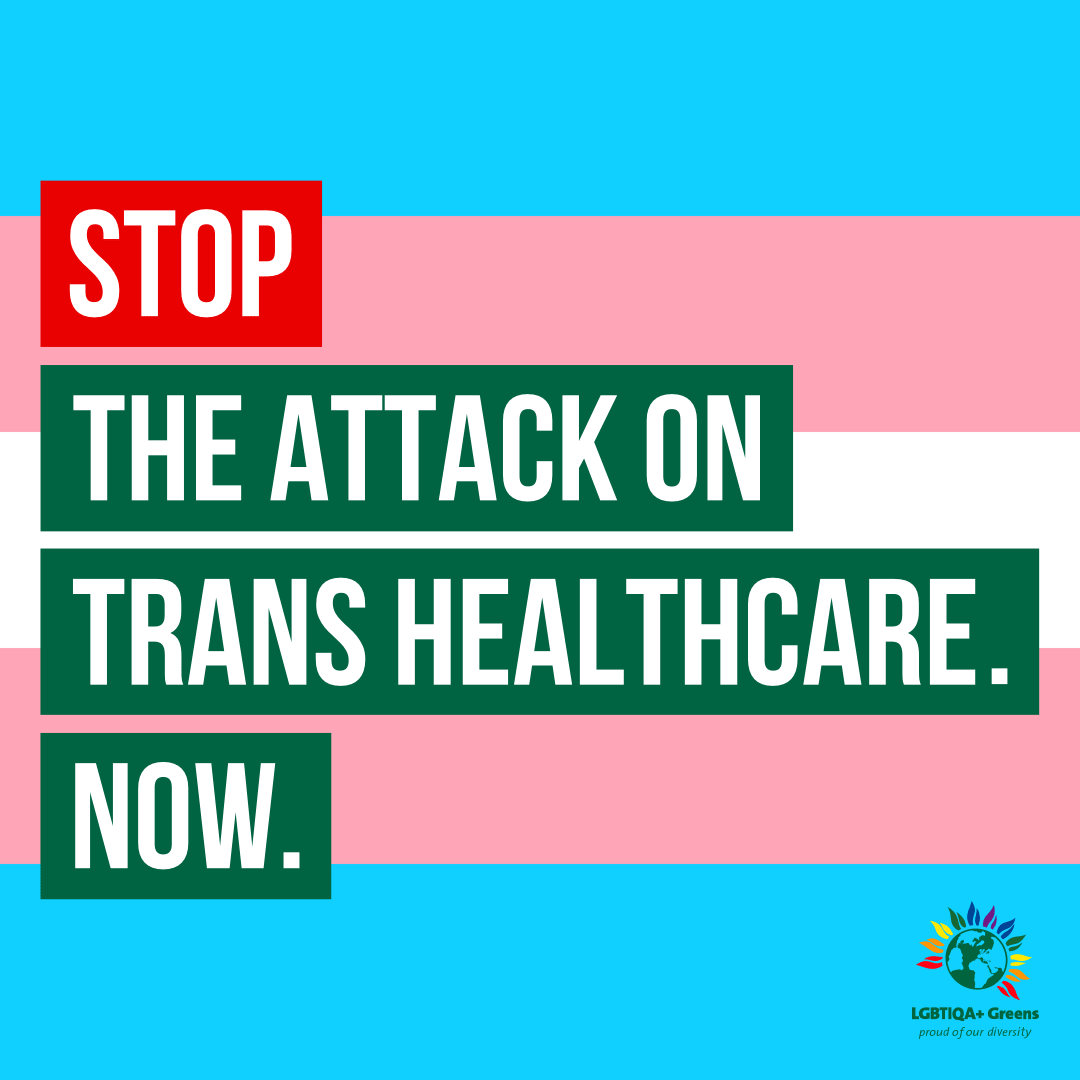 Stop the Attack on Trans Healthcare. Now.
Healthcare for young trans people in the UK is in crisis and under attack.
The potential outcome of the tavistock judicial review threatens the lives of trans youth. The UK must follow medical advice and keep ideology out of medical care for young trans people.
Trans healthcare saves young lives!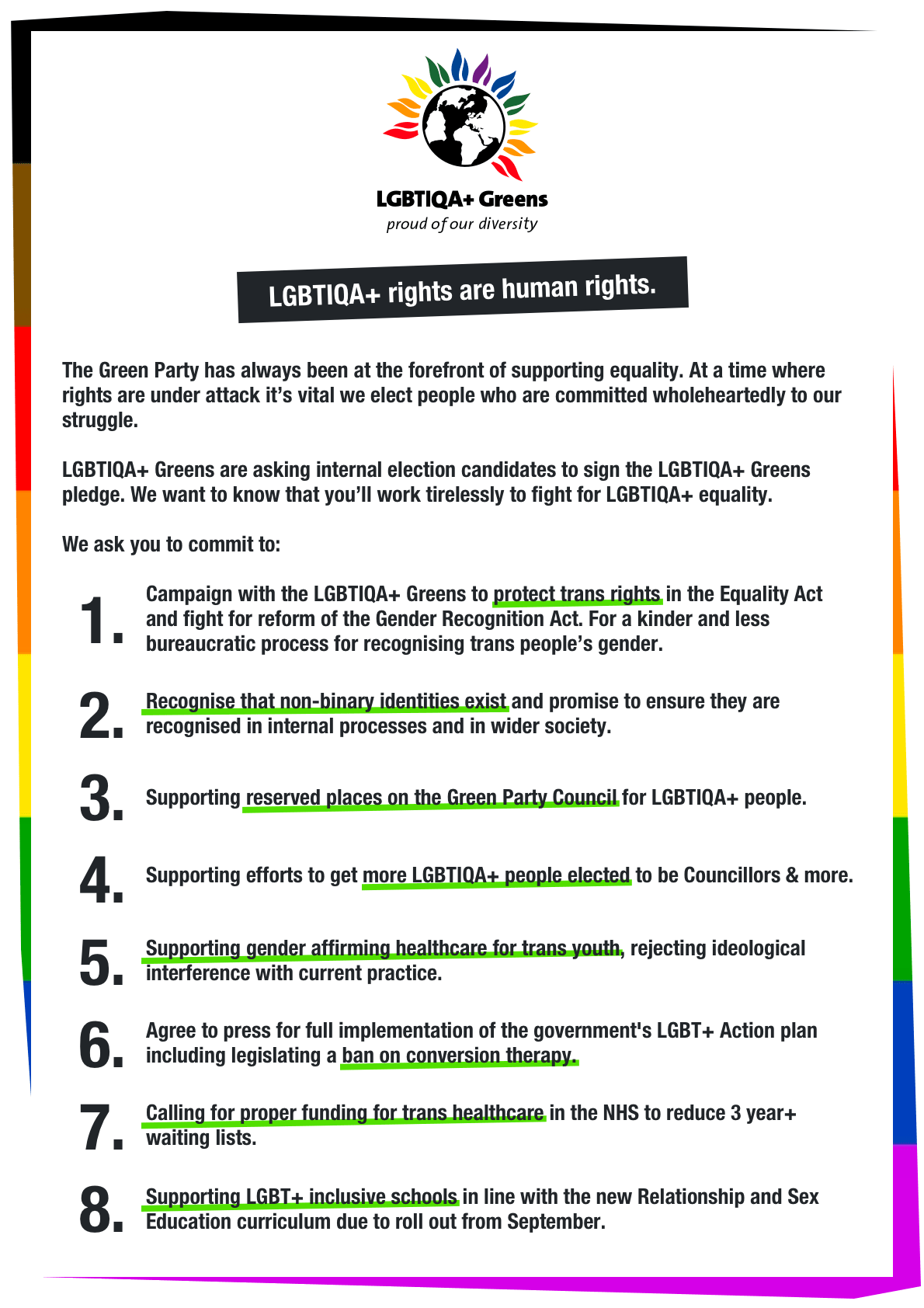 LGBTIQA+ Rights Green Pledge
The Green Party elected it's new leadership team earlier this year and we asked all candidates to back our eight pledges.
We need our leaders and members on the Green Party executive to wholeheartedly back LGBTIQA+ equality.
Want to hear more from us?