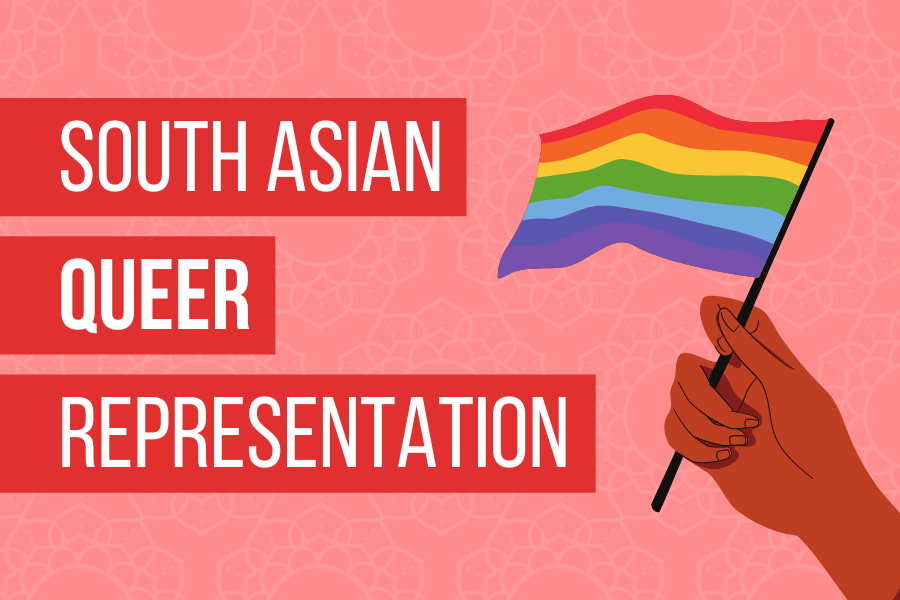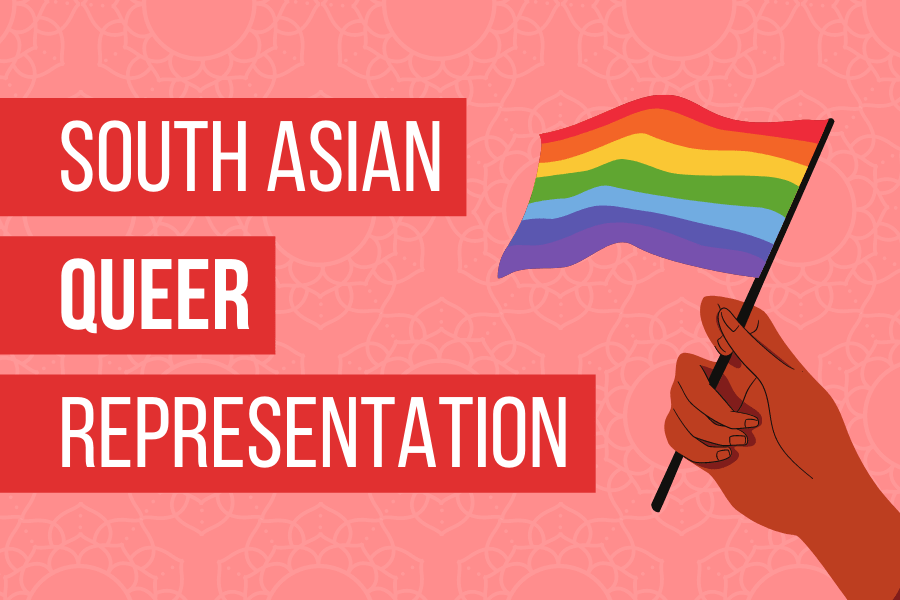 Written by Sanjana Idnani (she/her)
The last decade has been a momentous one for the advancement of queer rights and queer visibility in the UK. Amongst other landmark Acts, In 2010, the Equality Act allowed queer people to gain more robust protection against discrimination at work and in 2013, the Marriage (Same-Sex Couples) Act meant that same-sex couples could legally marry.
The growing visibility afforded by these legal protections has also trickled into positive representation in Western popular culture. The 2019 GLAAD Where We Are On TV report highlighted that the number of LGBTQ characters on prime time TV were at their highest ever. Queer creators such as Ryan Murphy and RuPaul have hit the ground running with their LGBTQ-centred shows. Queer characters are also becoming even more prominent in more 'mainstream' shows such as Black Mirror and How To Get Away With Murder.
Representation and visibility are vital for LGBTQ+ individuals. As Jennifer O'Brien highlights in an article on 'Why Visibility Matters' for Psychology Today, visibility in the media helps to create an inclusive and safe environment as it influences others to see and understand us as an important and normal part of society. Furthermore, queer visibility can help LGBTQ+ individuals affirm their sense of identity and raise their self-worth. A lack of accurate or prominent representation in the media, argues O'Brien, fosters the message that "you don't exist, and you don't matter."
Yet, representation for South Asian queers in the public sphere, while improving, is far from clear and robust. 
It is true that there are a growing amount of South Asian public figures who are openly identifying as queer, including Alok Vaid Menon and Andy Lalwani, and that these figures have been vital in boosting queer visibility for South Asians.
In particular, Menon's fiercely unapologetic self-expression on social media, their incredibly well-researched posts and live-streams, and the caring and nurturing online community that they continuously create have all been vital in helping me to cultivate an attitude of care towards all aspects of my identity.
Menon's clear message that their queer identity and their identity as a South Asian person of colour are not mutually exclusive, and that queerness can and does have a place within South Asian culture and communities, really resonated with me. This is a sentiment shared by the co-chair of the LGBTIQA Greens, Ria Patel. Alok V. Menon sprung straight to mind when I asked them about who embodied South Asian queer visibility for them.
"...reminding us that 'bisexuality isn't just for white folks'..."
Ria also drew my attention to other great organisations and public figures that they feel have provided more visibility for queer South Asians. These include Bi's of Colour, a group for BAME individuals celebrating Bisexuals of culture and reminding us that 'bisexuality isn't just for white folks', and Vaneet Mehta, who created the hashtag #BisexualMenExist, vitally promoting visibility for male bisexuals and South Asian bisexuals.
Another good friend of mine, Sonal Mistry, highlighted the pioneering work of Hanif Kureishi in providing queer visibility for South Asians: 'He's always down on the lists of the most significant British writers in the late 20th century. He's been writing brown queer characters since the 70s/80s and he is just wonderful as a writer - The Black Album was one of my favourite books I studied on my English Literature course.'
However, the general feeling in both conversations was that while we could see a growing field of public figures and works providing visibility for queer South Asians, it still felt like there was a long way to go.
When I asked Ria where they felt we needed to go next, they felt like visibility needed to go further in helping our communities to understand and accept queer people, and the importance of making the community a safe space for them.
In this respect, the greatest difficulty is that, nowadays, it is mainly through stories in digital media where family and friends can understand the idea of queer people being in the South Asian community and can navigate their way towards the acceptance and positive affirmation of these people. Yet, accurate South Asian representation in western TV and film is barely emerging, let alone accurate queer South Asian representation, and this has been a real barrier to progress in South Asian communities.
"A person is represented as either queer or culturally engaged when actually there's a significant part of the population who both engage with their home culture... and are equally proud of their queer identity."
Indeed, Sonal highlighted that: 'too often it's made to seem like our South Asian identity and our queer identity are mutually exclusive. A person is represented as either queer or culturally engaged when actually there's a significant part of the population who both engage with their home culture, whether that's through dress, dance, religion or anything else, and are equally proud of their queer identity as well and display as such.'
She went on to say 'I feel like the narrative is often that South Asian culture is unchangeably "intolerant" and "not like us westerners" and so for their queerness to be visible, they have to escape and assimilate into whiteness. Once they have, they just don't have anything to do with their culture or community and this emphasises the notion that the experience of being South Asian and queer is inevitably one of upheaval and loss.'
'Of course, there are many situations where individuals have to separate themselves from the South Asian community for their safety, especially when they've experienced a lot of trauma as a result of cultural practices. But this isn't the only narrative that exists, and I think more attention needs to be given to that.'
Grappling with your identity as a South Asian queer person can be really difficult because, as Ria said, so much of the community does not have a deep understanding of queer identities and the queer experience nor do they understand how queerness can be reconciled with what it traditionally "means" to be South Asian.
Without more narratives like those suggested by Sonal, it will be all the more difficult for South Asian queer individuals to make their family and community see and understand that their queerness is reconcilable with their cultural identity and heritage. Going forward, we urgently need to get more South Asian queer voices in the room. We need to tell our various and beautiful stories. This will provide a vital way to break the silence in our communities and to open a window for constructive conversation.