LGBTIQA+ Priority Candidate Fund
Help LGBTIQA+ Greens get elected!
The LGBTIQA+ Greens are excited to announce our first ever priority candidate fund! This fund will provide vital financial support for priority LGBTIQA+ candidates across England and Wales.
There are currently around 12 LGBTIQA+ Green councillors bringing Green issues to the fore! This year, we want to break through onto even more councils, but we face considerable challenges.
Politics needs a fresh start. It needs leaders who will prioritise the Climate Emergency, stand up for LGBTIQA+ rights and bring inclusion to politics.
Our priority candidates will be announced soon!
Would you like to help support LGBTIQA+ Green candidates this election?
We are asking for donations to cover the costs of targeted council election campaigns in 2022 and beyond.
Whether you give a one-off donation or contribute monthly, you can help the LGBTIQA+ Greens change the face of local politics!
We know many members are struggling financially right now, so if you're doing OK financially, please contribute what you can afford.
Together we can make a real difference!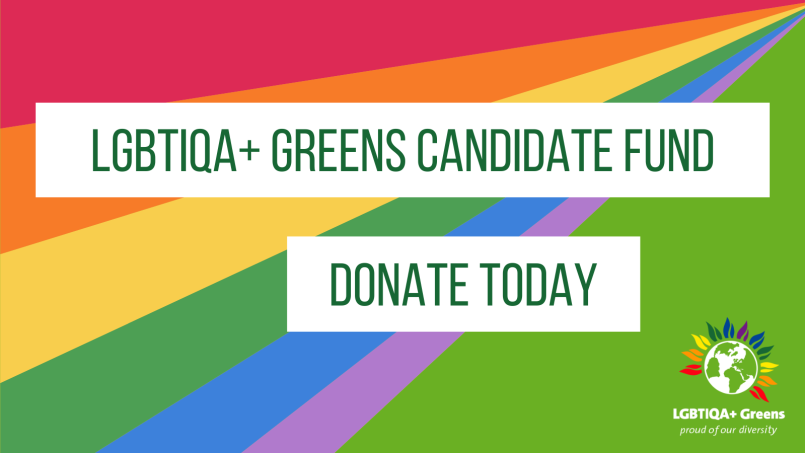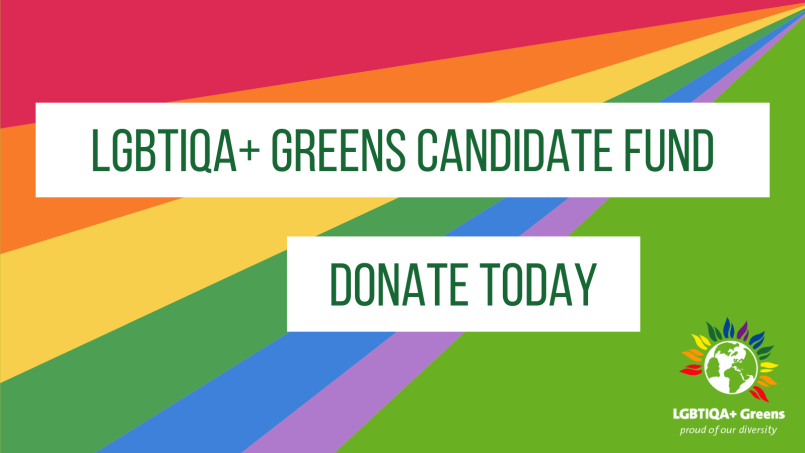 Are you an LGBTIQA+ Green running as a priority candidate this election?
Applications for the LGBTIQA+ Priority Candidate Fund are now closed, and we will be announcing our priority candidates soon!
Find out what else we're up to