Candidates for our Committee
This October we will be electing our new LGBTIQA+ Greens Committee!
If you're a Green member, identify as LGBTIQA+ and are on our mailing list you will be able to vote.
We will be electing:
Two gender balanced co-chairs

A Secretary

A treasurer

Five Members Representatives
(with reserved places for underrepresented groups)
In each election you'll be able to pick the candidates standing - or instead vote for RON (Re-open nominations)
Voting will open on Wednesday 7th October and close on Sunday 25th October.
If you'd like to ask any questions of the candidates please email us at info@lgbtiqa.greenparty.org.uk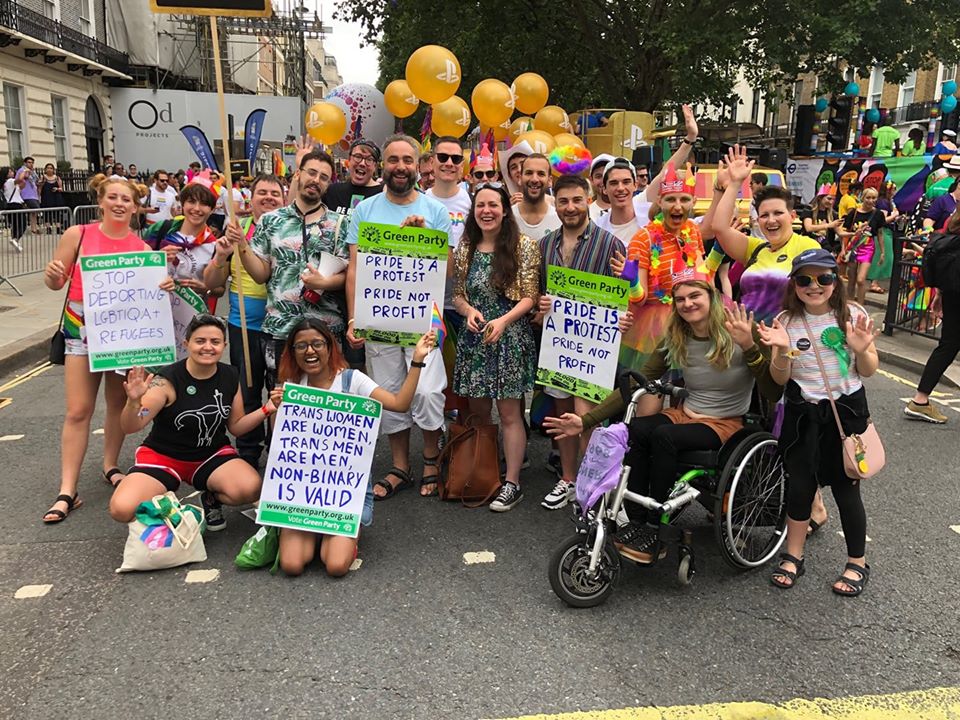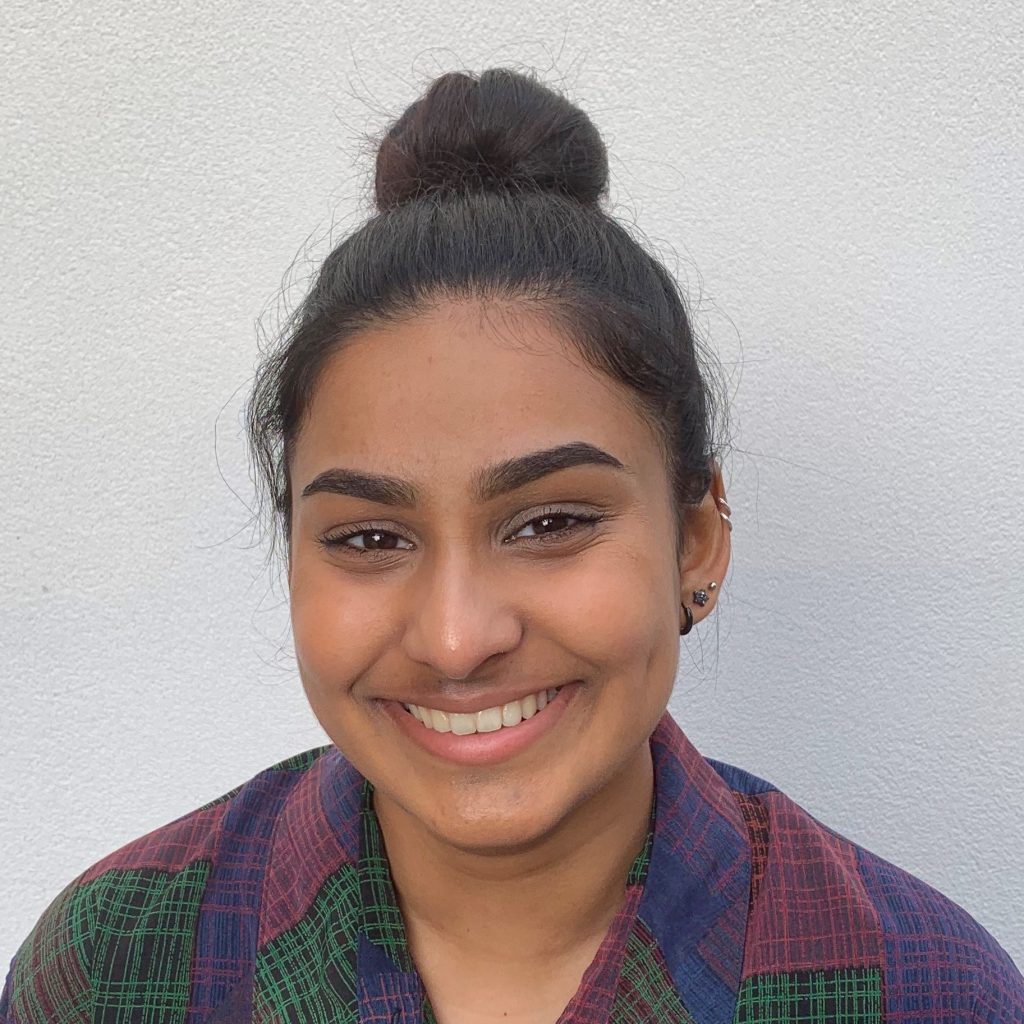 This year, I was co-opted onto the LGBTIQA+ Greens Committee during lockdown. I wanted to be part of the committee because fighting for trans and queer rights in the UK (and the Green Party) is still a necessity and we must do more to improve diversity and representation.
Throughout my (brief) time, I have been involved with campaigns and social media. But, I want to do more!
Next year, I would love to help drive some more campaigns, including the one that I initially started volunteering with the LGBTIQA+ Greens for, as I am super passionate about grassroots campaigning for change.
I would also love to help build our social media team, a fantastic group of really dedicated people, that I've had the pleasure of being part of this year, so that we have a really strong group of talented volunteers doing our comms!
I have absolutely loved the community that LGBTIQA+ Greens have created and would love to help foster it some more. So, please vote for me!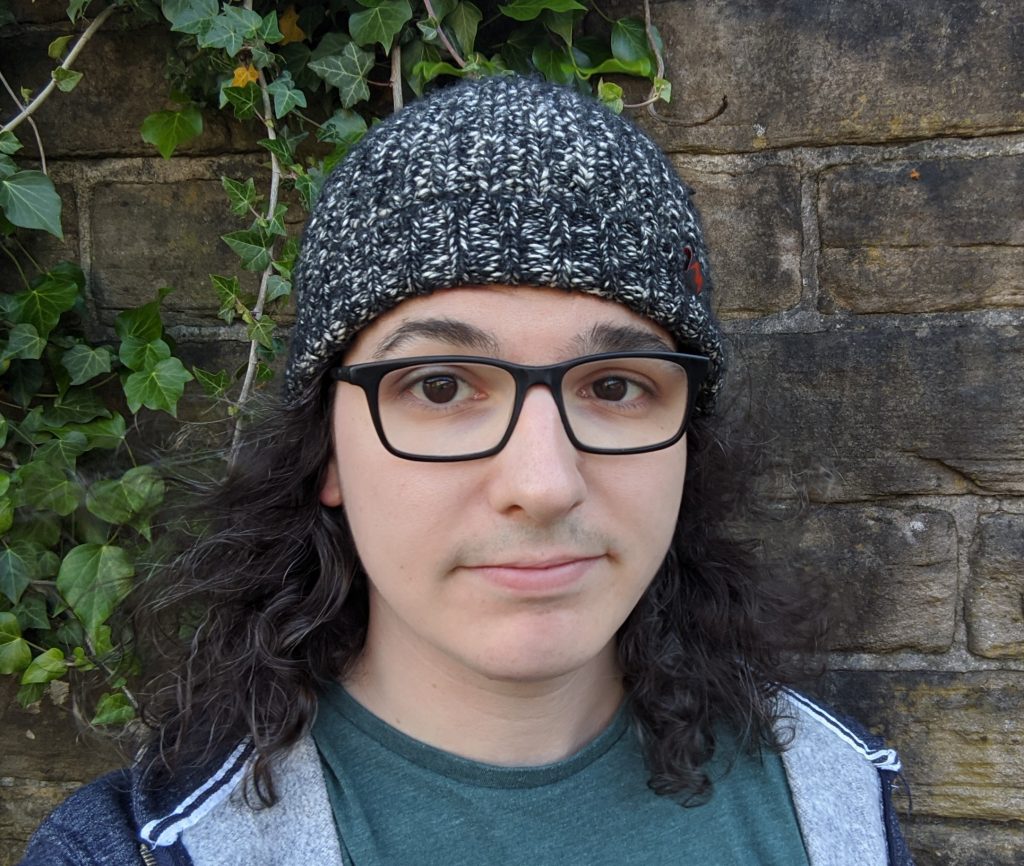 I've been a party member for ten years, and in that time I've been an effective chair both as an elected councillor, and internally, having chaired Sheffield Young Greens for two years, and acted as an interim chair for Sheffield Green party.
I was Sheffield Green Party's Equality and Diversity officer, and offered advice and training on LGBTIQA+ issues to our local councillor team, which was well received and followed by the subset of those councillors who are proudly supportive of our LGBTIQA+ community.
More recently, I was a candidate for GPEx chair, alongside Benjamin Smith, and helped to bring trans issues and trans voices into the GPEx election.
I've spent countless hours chairing for the party and helping to educate on trans issues, and in doing so have become one of the more recognisable trans faces in the wider party. I plan to continue with my efforts irrespective of holding any office within the party, but I believe my experience makes me uniquely well positioned to be one of our LGBTIQA+ chairs.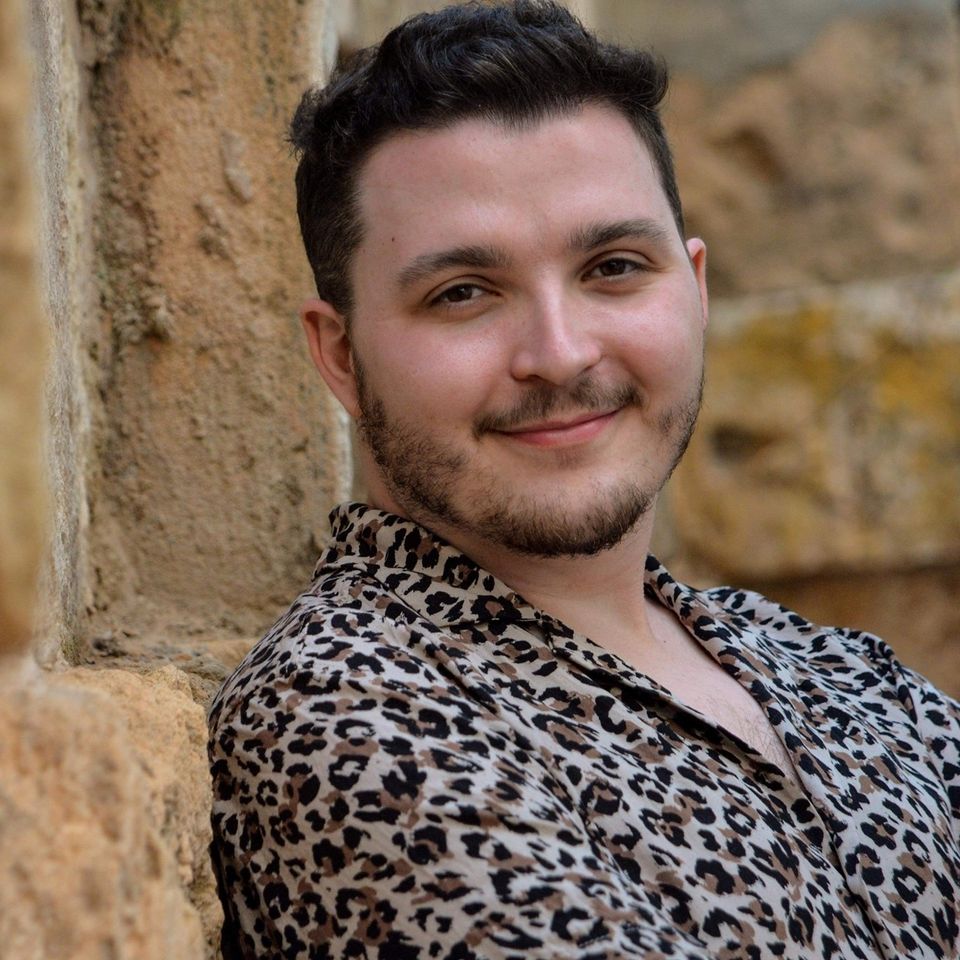 Hello I'm Ashe (they/them)
I am from Manchester and I'd like to support the committee as secretary, I was co opted as a helper on the committee a few months ago and have been able to try my hand at this role already.
In my day job I am a senior engineer and my main focus is pushing the quality and accessibility of our product so that more people are able to use our applications independently.
This has led me to spreading the word about using alt text tags on twitter as an extension of this.
In the local party we've had to scale this back a lot since Covid but my main goals there are helping with memberships which helps me to point new members in the correct direction of any liberation groups that may be new homes for them. I'm more of a behind the scenes sort of person and enjoy supporting and facilitating teams to be able to hit our goals.
I believe that by working to our strengths and holding those in power to account can help us to achieve our goals and protect the members of our communities who could be harmed by unopposed negative changes.
Thank you <3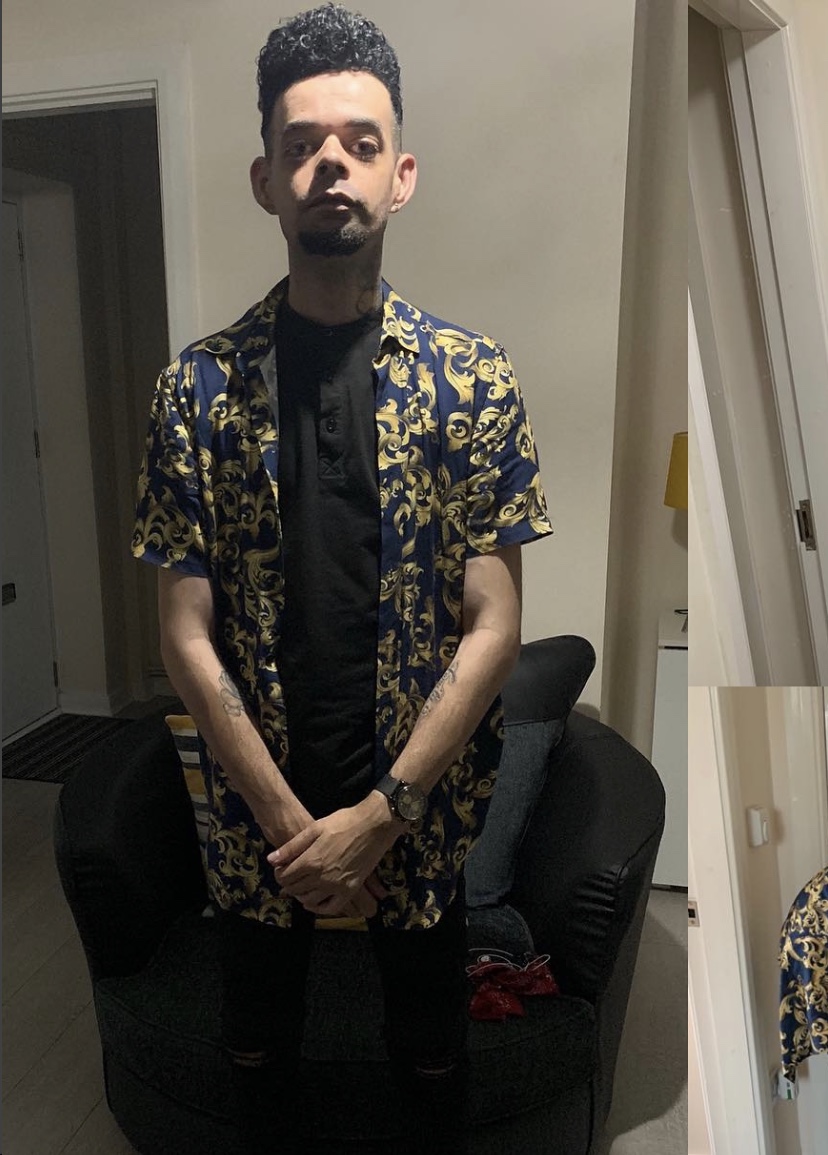 My name is Dante and I'm based in Sheffield. I have not been in a committee of any sort before. However, being a mixed race gay male would be beneficial, not only for myself but for other LGBTQ+ (inc trans) males & females & the LGBTIQA+ Committee.
I have volunteered & worked as a receptionist/administrator in previous job roles such as: NHS, Citizens Advice, National Emergency Services Museum/SYFR and SOAR. Furthermore, I am a student studying Bachelor of Laws (Honours) (LLB) at university.
So, I have plenty of skills & experiences which would be beneficial for the LGBTIQA+ Committee.
Being a mixed race gay male, I know what all LGBTQ+ (inc trans) males & females have been/are going through, in regards of being discriminated against etc!
If you vote for me, I will do everything in my power to make things happen. If you vote for me to become the  LGBTIQA+ Committee Secretary, it will not only be for myself. You, the voters, would also be part of it, especially LGBTQ+ (inc trans) males & females.
So let us,
Stop the discrimination
Stop the hatred
Stand up for what's right
Be United
Let us stand together, show support for the LGBTQ+ (including trans) community. So, please vote for me and together we can make a real difference.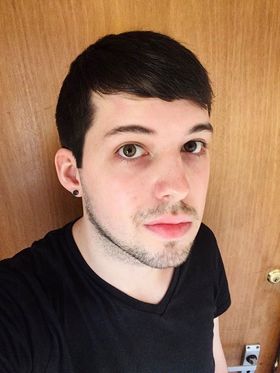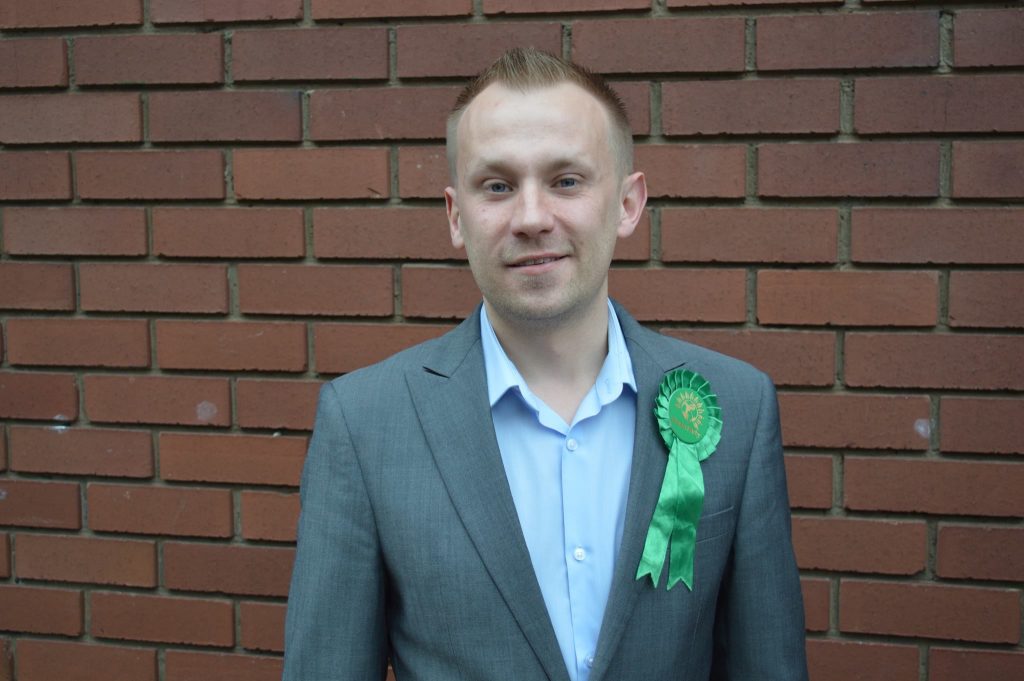 Peter Price and Daniel Laycock (jobshare)
Peter wrote:
I am very passionate about equality and LGBTIQA+ issues.
At university I was elected president of my Students' Union's LGBT+ Society and the first LGBT+ Students' Rep; implementing many policies, such as gender-neutral toilets, a specific Trans Students' Rep, and running events and campaigns for (eg:) LGBT History Month and HIV Awareness Week - all while sticking to my allocated budget!
I helped create an Amnesty International society and became its first treasurer. I also represented my SU at two NUS LGBT+ conferences where I spoke out against bi- and trans-erasure.
I'm a UNISON member, attending the UNISON LGBT+ [online] Conference this year. Unfortunately due to the pandemic, the LGBT+ Rep Training in April that I was booked to had to be cancelled.
With Cambridge Green Party, I wrote a piece for a local newspaper about Diversity and Inclusivity in Cambridge, and I wrote a press release on behalf of Cambridge Greens calling for the government to NOT scrap plans to reform the GRA.
Working in a histopathology lab, I am currently on a mission to reduce our reliance on paper forms, therefore I have spent many hours creating spreadsheets as replacements!
I can handle budgets & invoices, and I love spreadsheets!
Daniel wrote:
The next two years will be vital for the LGBTIQA+ Greens. With local elections next year, LGBT+ rights that are under threat and a Government who are not taking forward the LGBT Action Plan. We must fight even more to ensure every party of the community has a future that will be included so we can live our lives.
We need a treasurer that will work with the Co-chairs, and members of the committee to produce a strategy for our fundraising during the next two year to campaign on the important issues the LGBTIQA+ community face on a daily trail.
As Deputy Coordinator of the Eastern Green Party and the former Campaign Manager my experience can give the LGBTIQA+ the push to have a detailed and financially adequate plan to increase our membership, fundraising and be healthy in a financial way for the future.
From raising thousands for the regional party, that has led to a healthy balance in 6 years and a fundraising for General Elections, I've the experience and skills to ensure LGBTIQA+ Greens can be viable for years to come.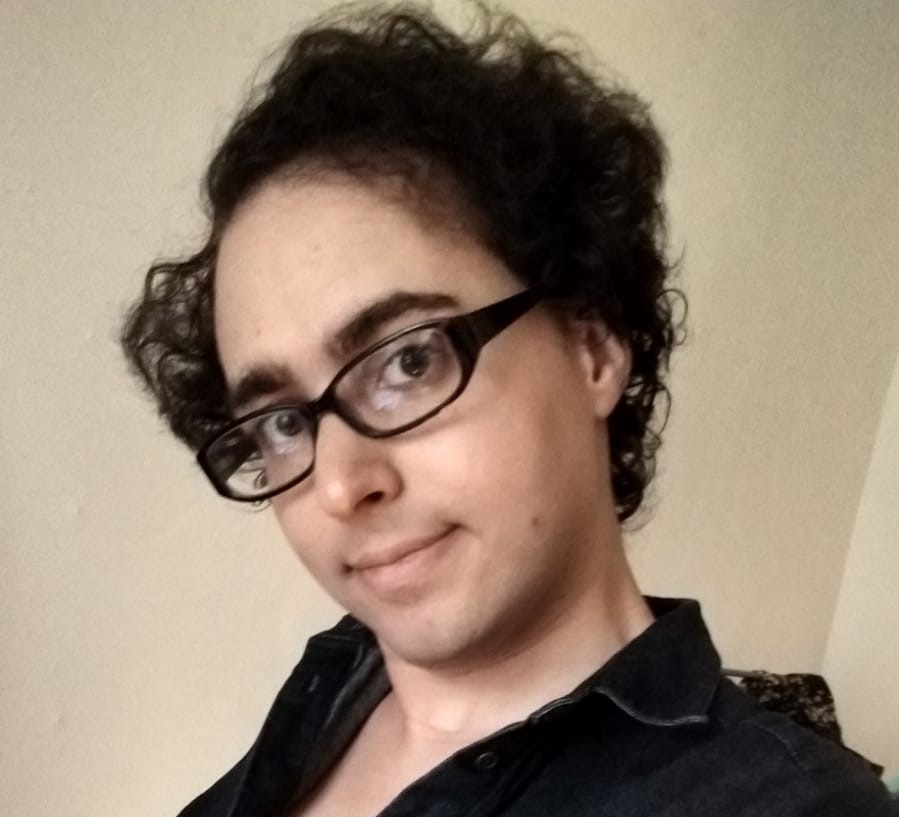 Recently by the Bristol Post, being named as one of the most influential LGBT+ people in Bristol is a quick turn of events as I only started being who I am eight months ago, in that time I've been lasered focused on fighting for our community. I hope to win your votes to carry on that work.
I wish to continue as the Policy Officer for LGBTIQA+ Greens, where to this conference I've delivered motions on self-declaration for gender, and funding of fertility treatment, in the next six months for Spring conference I am planning to, if elected, put a motion forward that will add definitions of hate speech towards the LGBTIQA+ community to the Green Pary code of conduct. So no one in the party needs to face transphobia, intersexphobia, acephobia, biphobia, or homophobia.
I will also continue to promote intersectionality with other liberation groups, so we are all working together to fight all forms of bigotry and helping each other to make our voices heard in the party and further afield.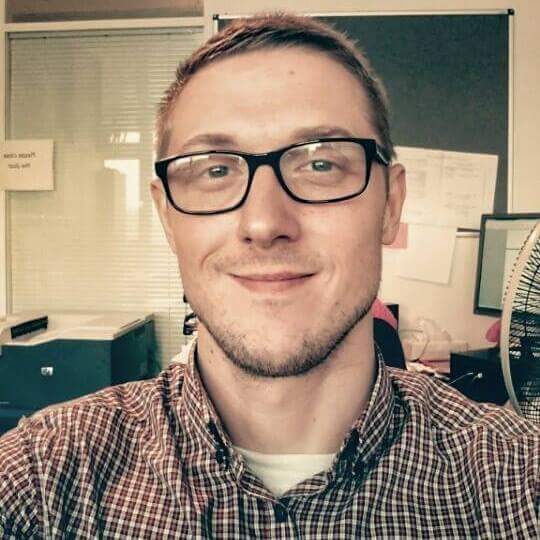 Hi everyone, I am a senior lecturer at the University of Westminster providing seminars on diversity, inclusion, intersectionality, women rights, and climate change. I've spent the last 7 years researching health inequalities in sexual and gender minority groups contributing to policies on inclusive, equitable and LGBTQI+-sensitive NHS services. In the past, I stood as a committee member of the British Psychological Society 'Section on Sexualities' contributing to policies against homophobia, hate crime, stigma and marginalisation.
I am originally from Poland which is undergoing a terrible U-turn on LGBTQI+ rights, with some local authorities creating 'LGBT-free zones'. Thus, I believe in a global alliance with LGBT political, public and private networks, NGOs, 3rd sector organisations and grass-roots movements to increase visibility on matters related to social and economic equality in the shadow of the ongoing climate change. I would like to serve on the committee to support colleagues with any local, national and international initiatives that improve the lives the LGBTQI+ people. Brexit and the pandemic post significant threats to the coherence of our society. Therefore, it is time we collaborated with all members of our society to build a healthier and more prosperous future, free of discrimination, prejudice and intolerance.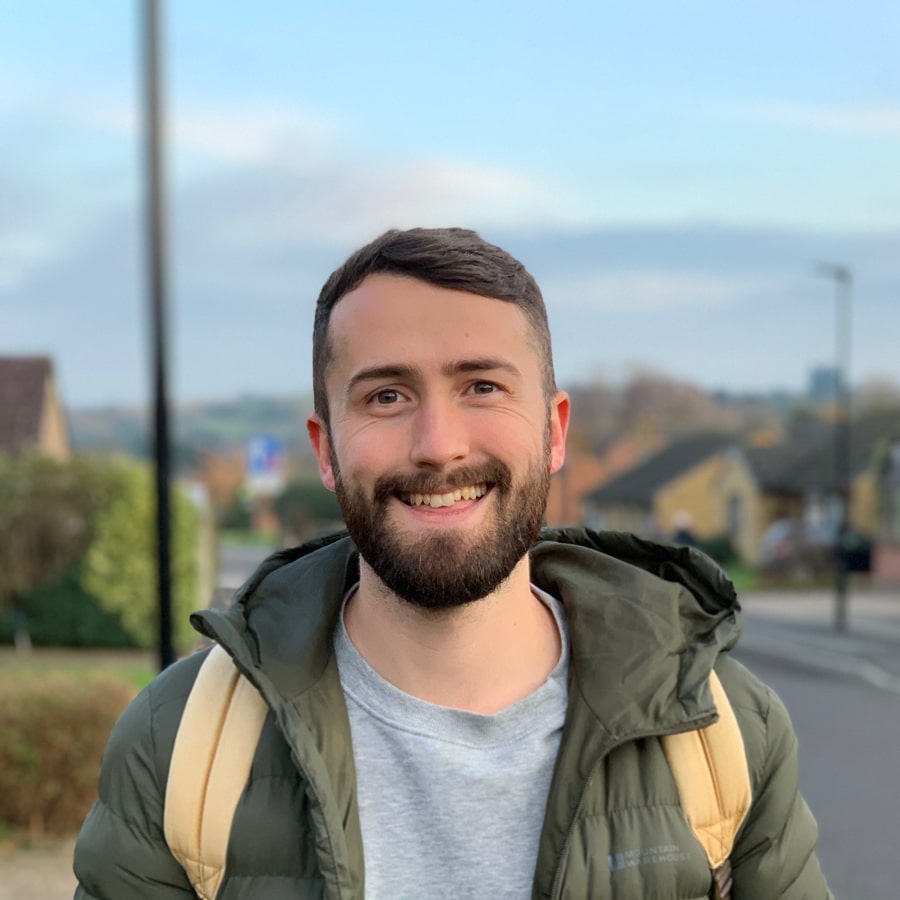 Hi, I'm Joe and I'd be grateful if you would consider me for a Member Representative role on the LGBTIQA+ Greens Committee.
I'd like to build on the brilliant work of the previous committee by bolstering our online presence and platforming our wonderfully diverse Green LGBTIQA+ voices. Specifically, two areas I'd like to focus on are:
1. Making more use of our website with a focus on telling stories from a uniquely Green LGBTIQA+ perspective. We have so many amazing and relatable members with experiences and views that I'm certain people would love to hear, so let's share them!
2. Utilising my design background by continuing to contribute to campaigns and also establishing guidance on our visual output. Energetic and accessible graphical content is an important part of our campaigning toolbox and it's critical our message is clear and inclusive.
After volunteering with LGBTIQA+ Greens earlier this year, I've already contributed to some of our most high profile campaigns and events in 2020. Campaigns and events like the Internal Election Pledges, the PrEP Funding Petition, and our Leadership Hustings.
If elected, I will build on this experience and push for our messaging to be clear, engaging and inclusive.
Thank you.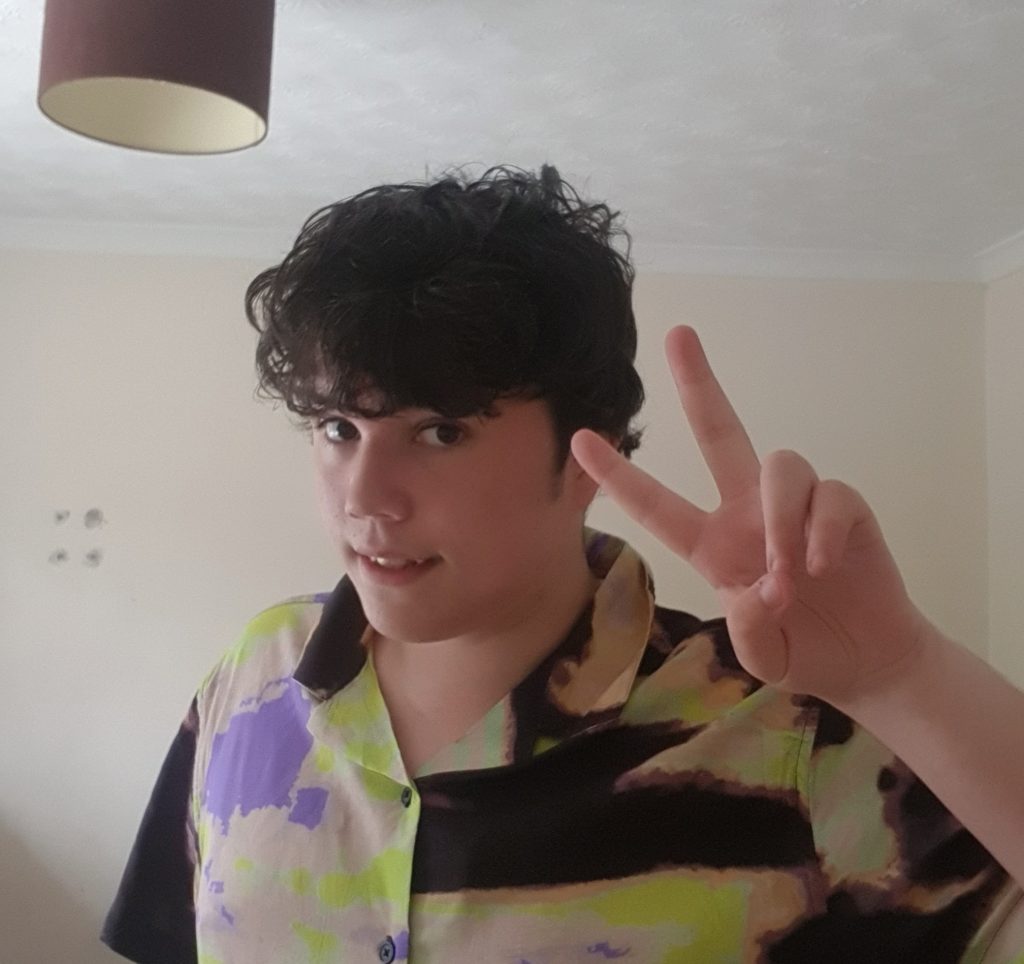 My name is Dylan, I'm a cisgender gay man (he/him) who is 16 years old. I joined the Green Party because I vehemently believe in social justice, as well as environmental justice. Currently, I am an NPO for the Under 18s Greens and hold two Officer positions in my local party.
I believe that the LGBTIQA+ Greens need the input of younger members of our group, on the issues that effect us and not just leave it to older members, we must stand up for ourselves. With my role in the Under 18s Greens, I can co-ordinate this with our members and make sure that events put forward are even more inclusive than they already are to our younger members.
Thank you very much for giving me this time, and I hope you put me as your 1st choice.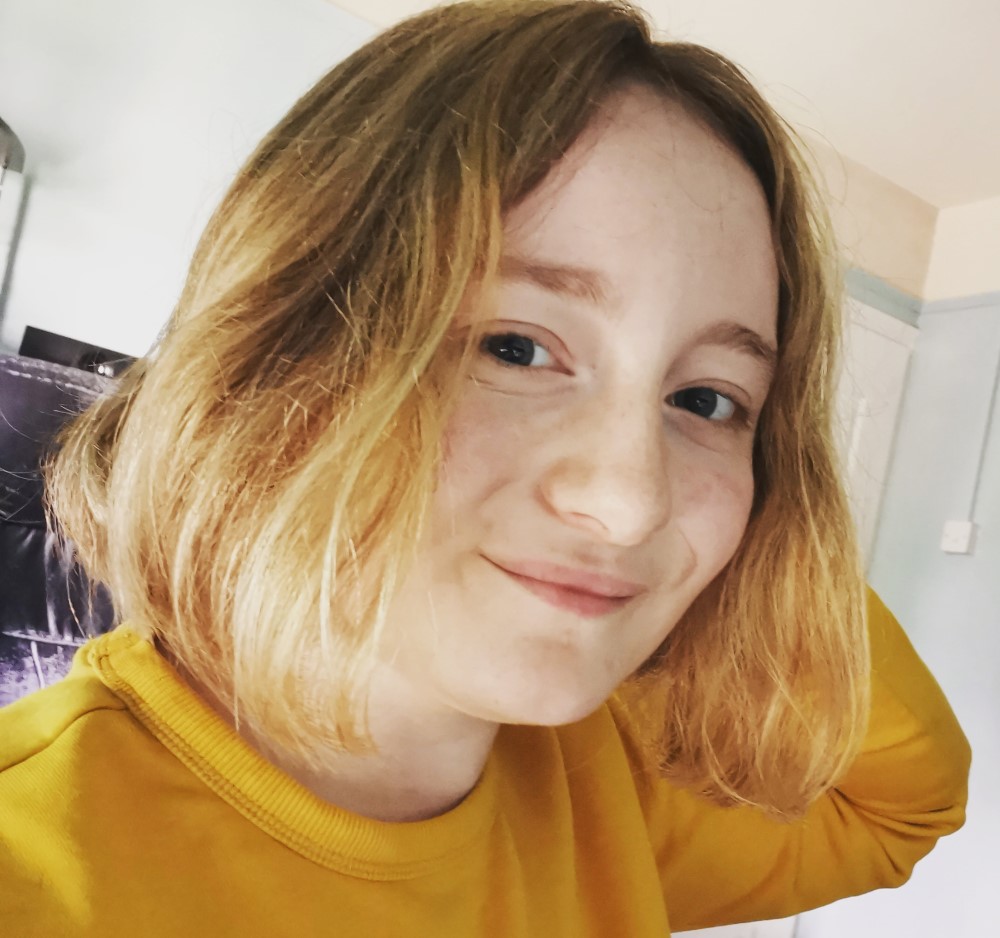 I'm 16 and I'm very passionate about issues not only with discrimination due to my identity and those of my friends but with how the current government has treated people my age, with all of the uncertainty and U-turns related to GCSE grades that I had to go through and the current ridiculous rule that schools cannot teach anything 'anti-capitalist'.
I want a government that stands for all of our rights and works towards a better future, rather than focusing on the now.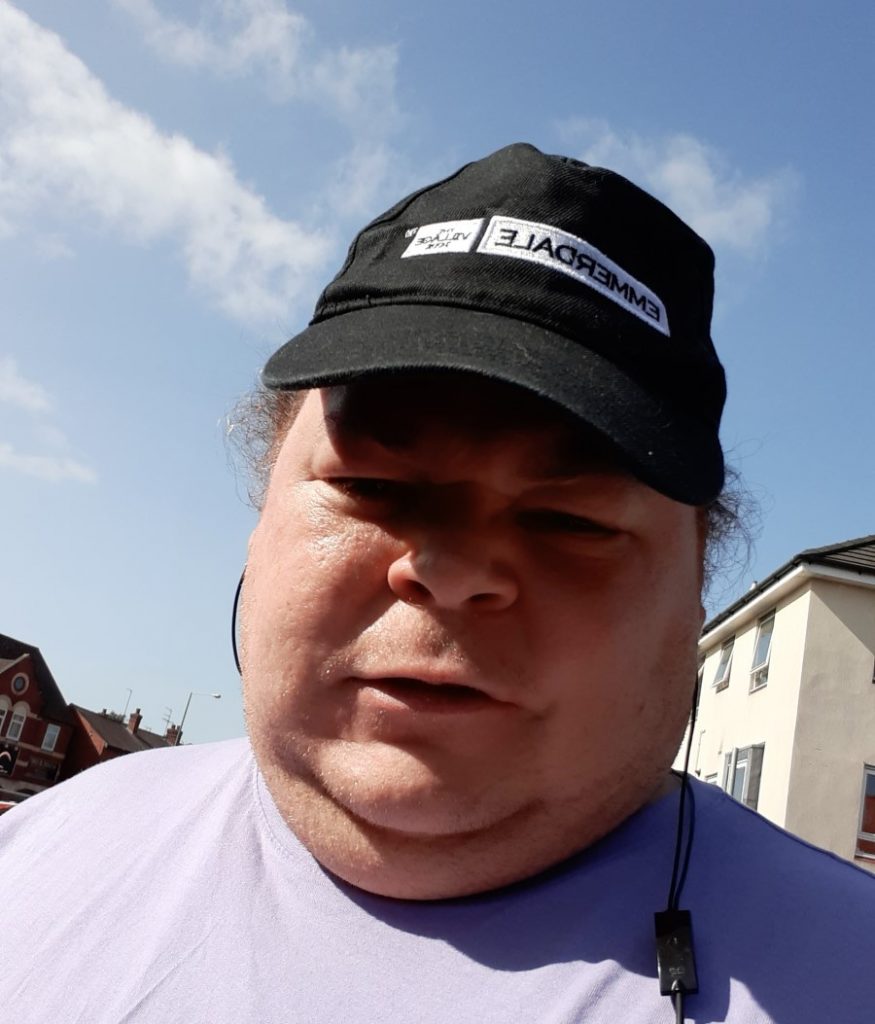 My name is Mattie. I am a non-binary transwoman. I am standing to be one of the members representatives. I use to be a member of another political party however I realised that they were not the party for me. I was part of their LGBTQ section but never stood for their committee. I was the local fundraising officer for the local branch. I hosted three events over the course of the year.
LGBTQIA+ rights are extremely important to me. When I say trans rights are human rights, I mean it. It doesn't matter who you are or who you love, you matter to the Green Party. In the short space of time that I have been with the party, this is something that has stood out the most. Love is love and I will support people in any way I can.
I don't know everything but what I don't know, I will find the answer. I am very resourceful. I have written news articles for political parties. I am great at supporting people where I need to. In my work life, I am a transport manager. I know communication is vital. Thank you for your time today.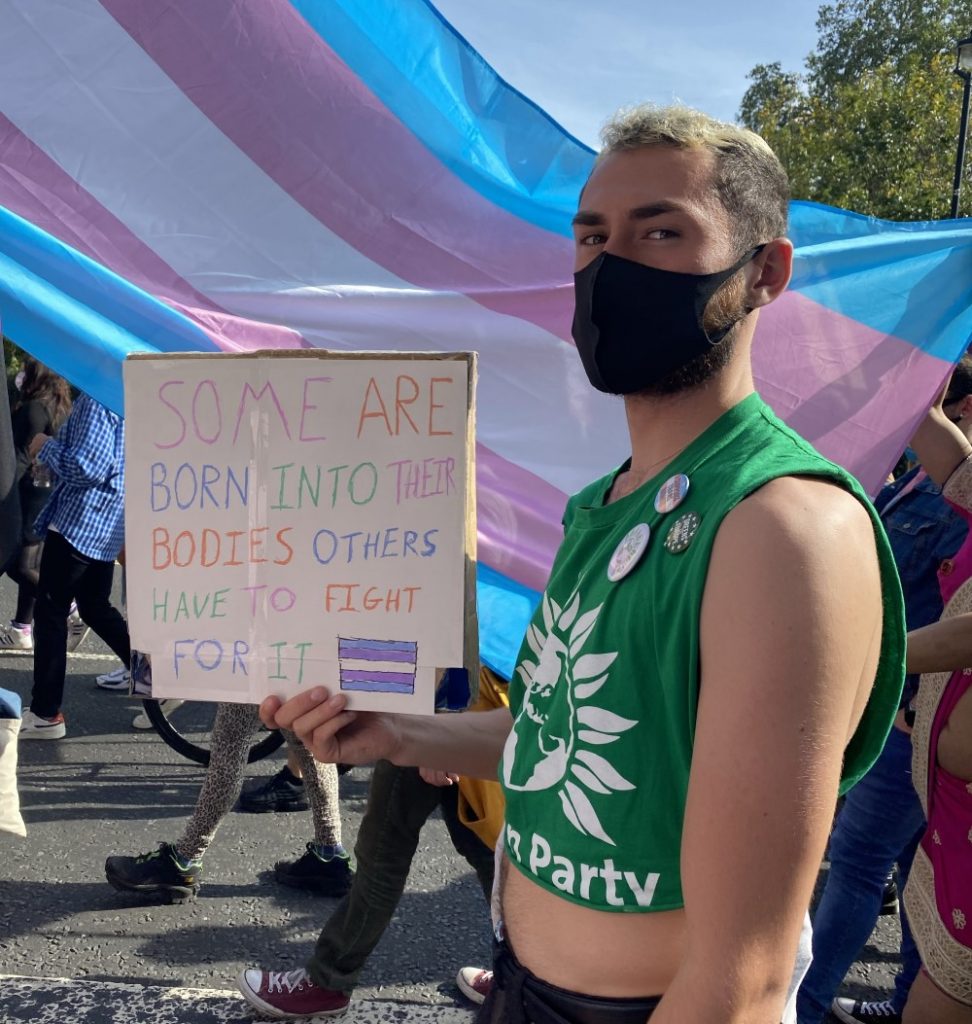 Hi there!
I have been the equality officer for 2 local parties, I created the Isle of Wight LGBTIQA+ Greens, I have been the Co-Chair of the LGBTIQA+ Young Greens and a non portfolio officer for the committee for a few years.
I am an incredibly politically active queer man who regularly campaigns for trans and queer rights globally, I am asking to be elected in order to continue my campaigning and to help in any way possible, thank you!